Sellers on Rebaid offer a limited number of rebates that are made available to shoppers each day. If the Redeem Offer button is gray and not clickable, that indicates the promotion is sold out for the day.
If a promotion is sold out for the day a banner will appear at the top of the promotion page indicating when more units will become available, and how many additional rebates will be available at that time.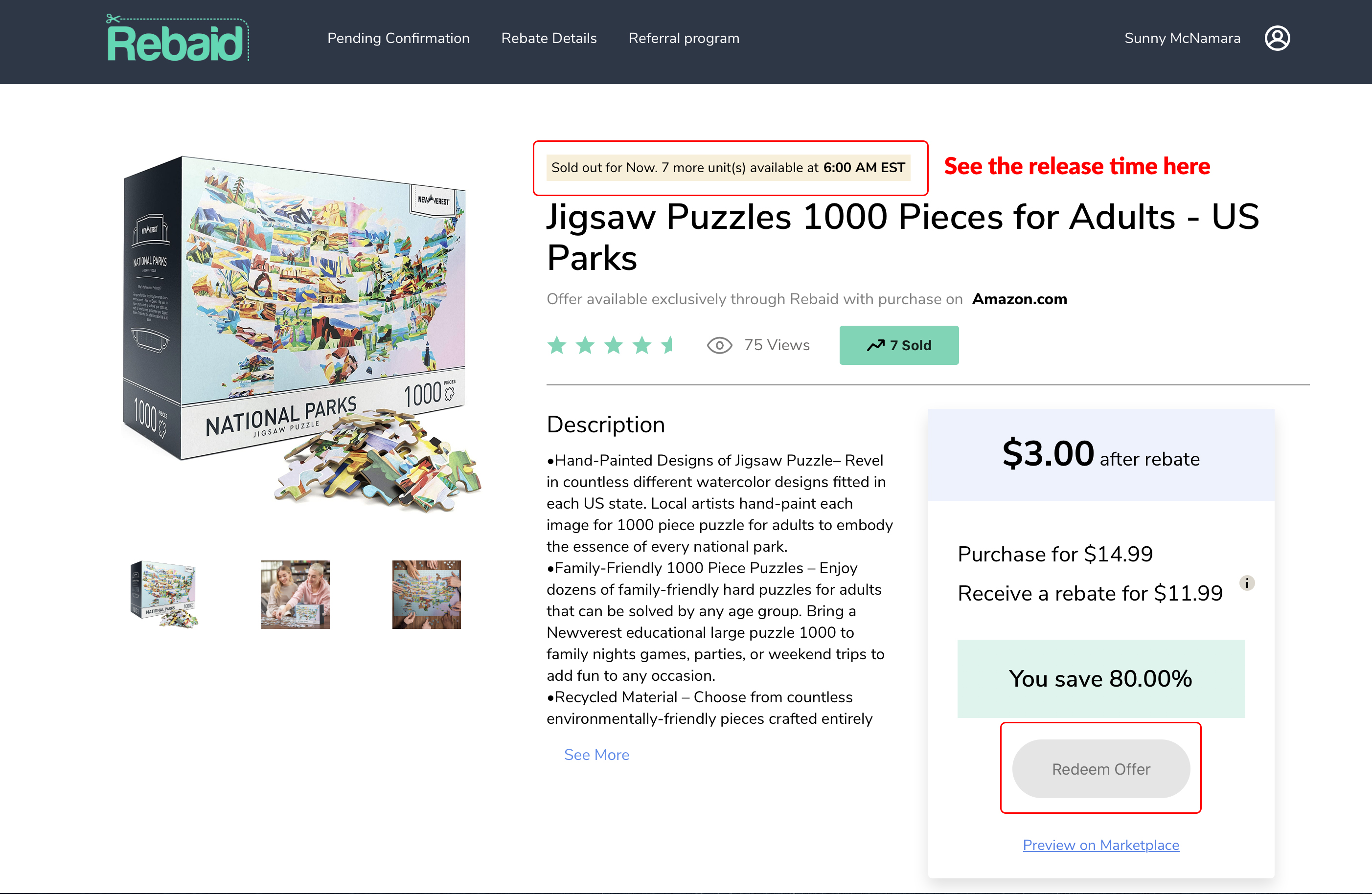 Keep in mind that promotions with rebate values in excess of 80% are often very popular and are fully redeemed seconds or minutes after being released. So for the best chance to redeem one of these promotions, be sure to be on the promotion page at the exact release time.