Rebaid is proud to be the only major launch platform that offers an SMS Text message based shopper messaging system. This system delivers sellers messages via SMS Text to all shoppers who redeem the promotion(s) you run on Rebaid.
SMS Text generate open rates in excess of 95% meaning nearly all shoppers will receive your message. Sellers use our Shopper Messaging tool to ask shoppers to like their brands social media pages, invite them to sign up for their company newsletter, or ask for a review.
You can create a single message template which will be delivered to all shoppers who redeem ANY product promotion you run on Rebaid, or you can create unique messages based on the SPECIFIC product promotion redeemed by the shopper.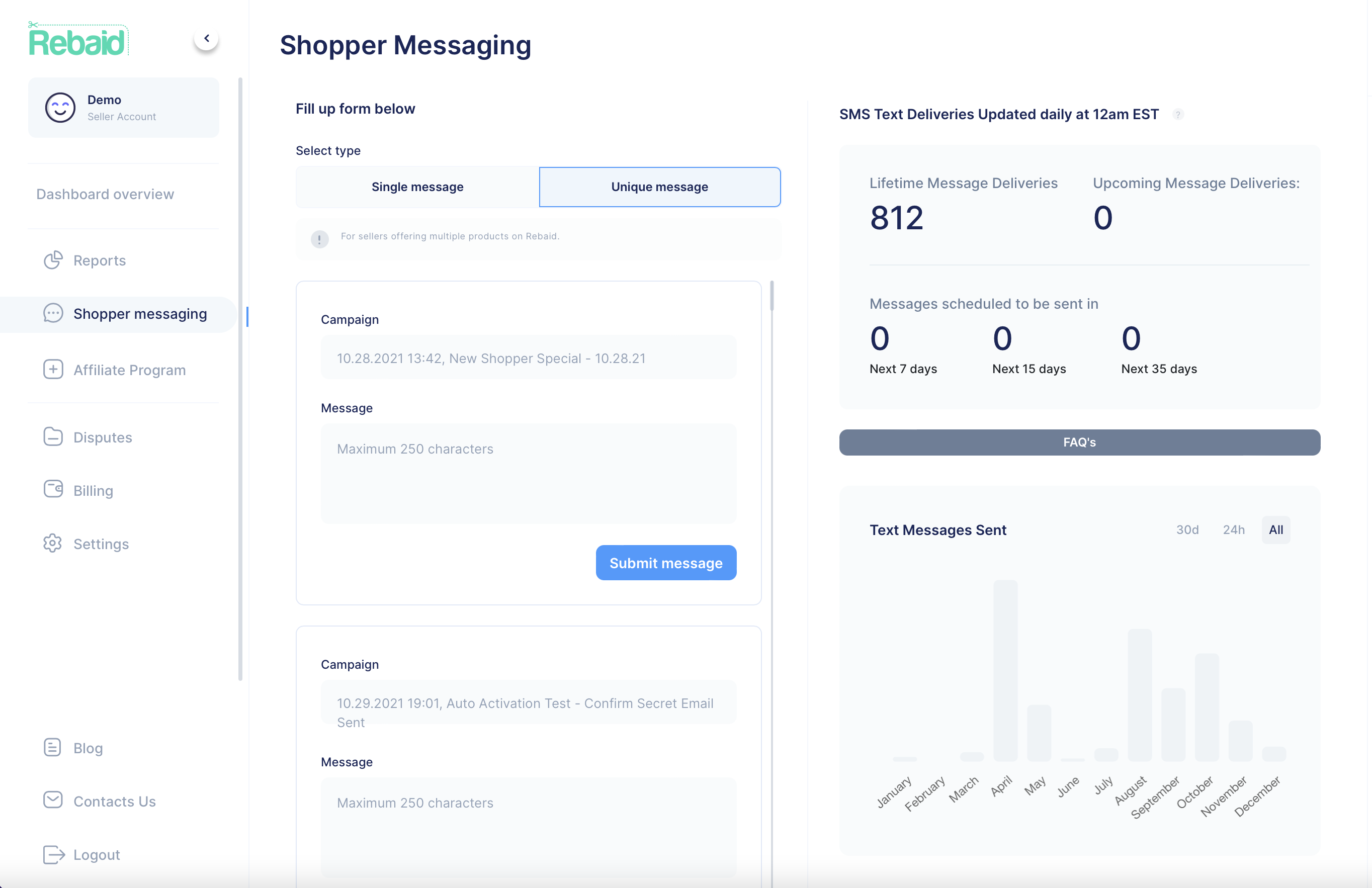 Messages are automatically sent along with the shoppers payment notification when their rebate payment has been sent. Depending on the shoppers rebate payment preference, this is typically between 7 and 35 days after they redeem your promotion.
Sending your follow up message along with the shoppers payment notification generates the best response to whatever follow up action you request in your message. It also ensures shoppers have had time to receive your product and use it.
Note: Shopper Messaging and Search, Find, Buy campaign creation are premium features available under the Startup, Growth and Enterprise plan levels. To upgrade click on the Settings button in the left navigation bar of your seller dashboard, then click the Plan button.