Funding your rebate campaign by ACH saves you the 3.9% credit card processing fee that is applied to campaigns funded by credit card.
To fund your campaign by ACH you'll need to set a Maximum Units for Campaign value on campaign Step 2. Run Until Paused campaigns are not eligible for ACH funding.
On Step 3 of the campaign creation process, click the Pre-Fund option, then select ACH transfer. Enter the name on your bank account, routing and account number, then click Pay.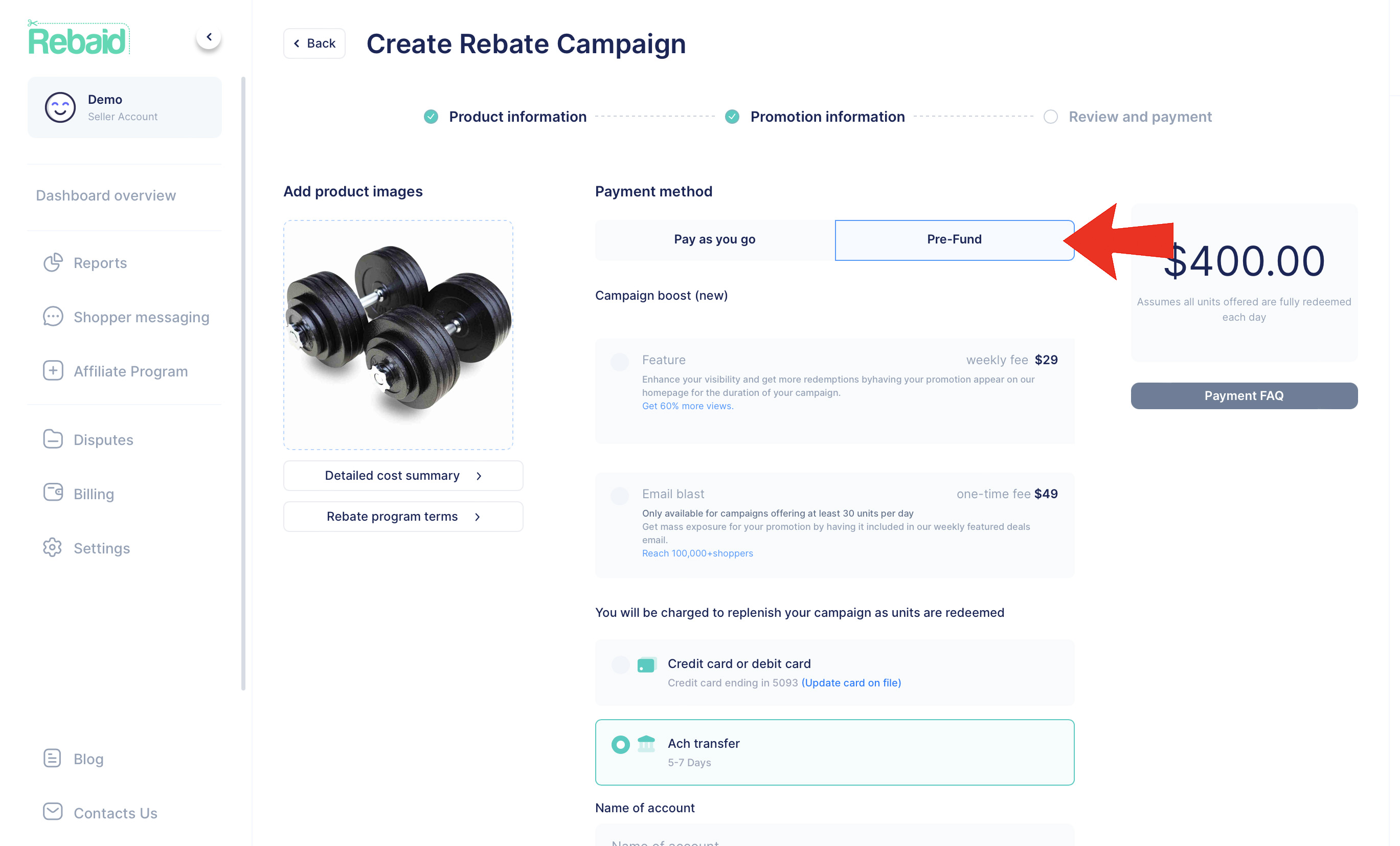 Your campaign will go into Admin Paused - Pending Funds Clearance status for 3-5 days before activation. If the ACH is unsuccessful you'll be notified by email.