With the recent update to our payments system, the time from redemption to funds availability has been updated to 30 days. The exact date that rebates will become available for withdrawal is displayed during the redemption process (See Image Below)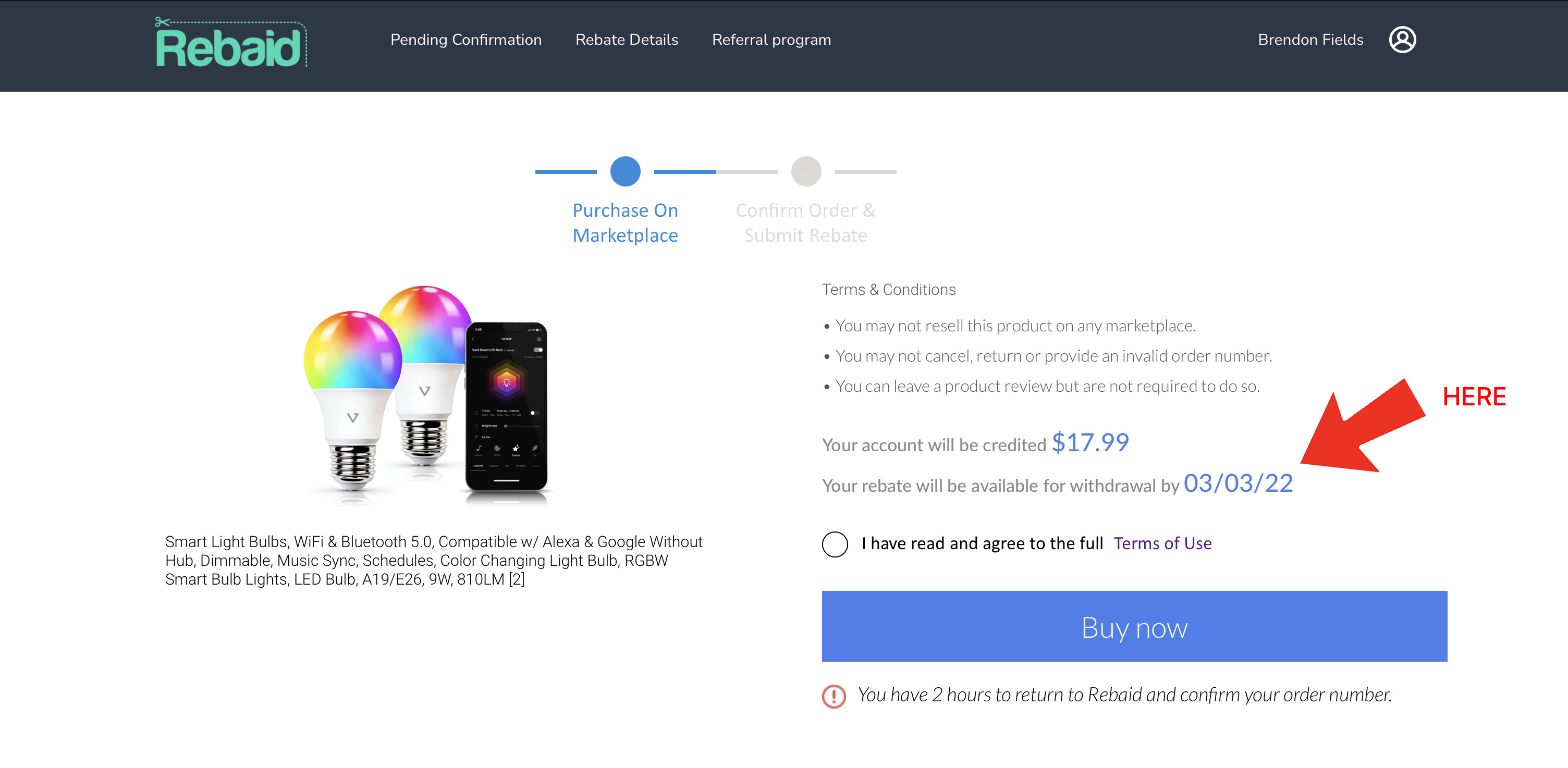 For previously completed redemptions, you can see the dates rebates will become available for withdrawal by clicking the Rebate Details tab in the header bar of any signed-in page.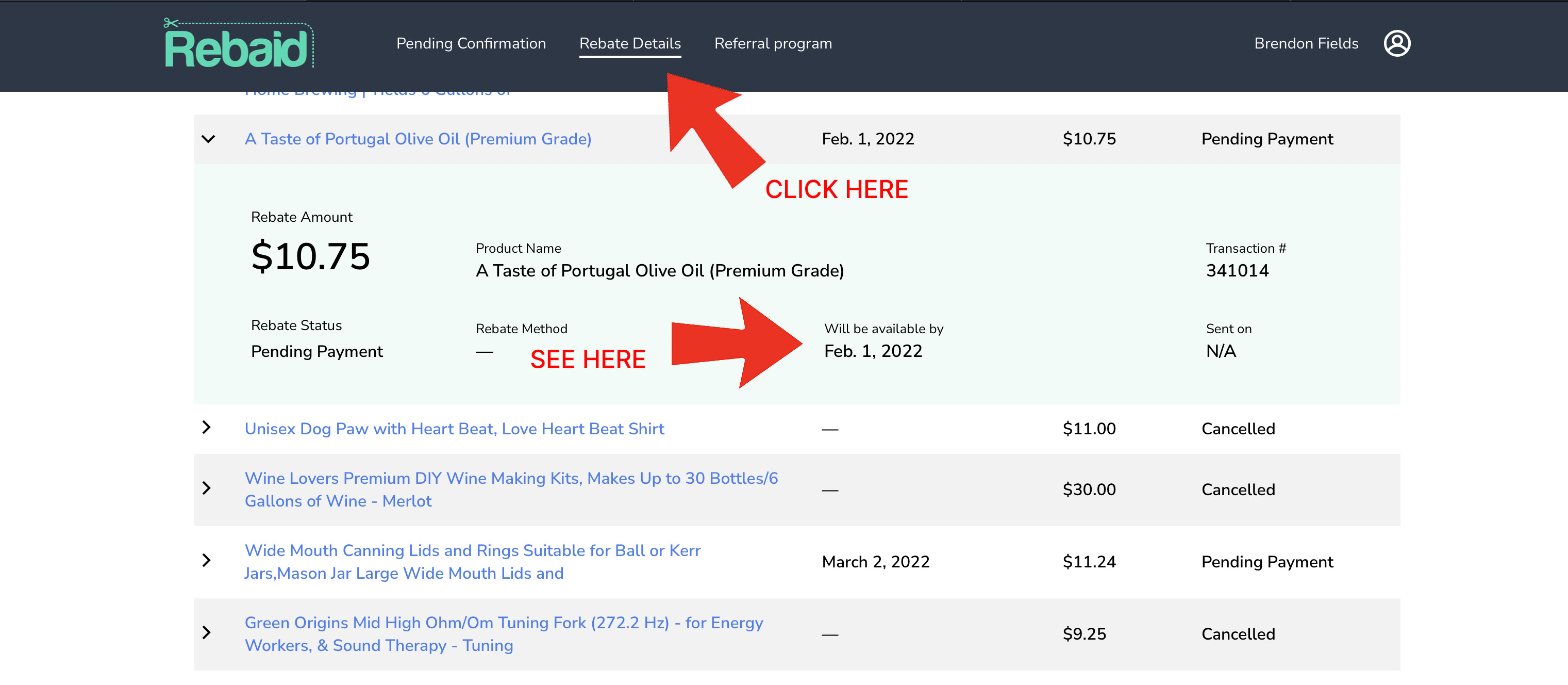 Note on Expedited Rebate Payments
We understand shoppers who used Direct Deposit under the previous automatic payment system may be disappointed with the removal of an expedited payment option. On March 1st we will be releasing an updated Trusted Shopper program that will restore an option for rebate availability within 3-5 days of redeeming a promotion. Similar to before, this will apply to shoppers whose accounts remain in good standing. An announcement will be sent out on March 1st with further detailed.